Land Divisions
If you are looking to do a land division you need look no further.
From its inception in 1992 our firm's core specialty has always been land divisions.  Our ethos dictates that we offer the same level of service and attention to detail for a simple 2 Lot land division to a large complex subdivision - whether you are a first time developer or an experienced one. 
As one of the most prolific land division consultants in the state, the volume of work we perform ensures that we are up to date with any changes with most metropolitan council policy.
Our company also enjoys a pre-eminent standing with not only the council planners, but also the state government authorities that are crucial to the land division process, such as SA Water, The Lands Titles Office and the Development Assessment Commission.
We rely solely on repeat business and referrals.
In light of the above, we trust that it is self-evident why this core area of our business has grown threefold over the last seven years.
We are intensely proud of our reputation in developing long lasting relationships with our clients so much so that we are now dealing with second and third generation family members in both corporations and individuals.
First Time Developers

Since the early 2000's we have noticed a steady increase in clients who are not professional developers.  The unprecedented increase in the Adelaide property values and uncertain economic conditions in investment have certainly been contributing factors to this phenomenon.
Whether you are close to retirement and wish to "capitalize" on your nest egg or you are a young couple that wishes to enter the property market, we are there to guide you through this complex and probably daunting process for newcomers to land divisions.

The initial consultation is by far the most important one.  Our job is to ask as many questions as are needed to ensure that you the client gets not only the best possible outcome from a planning aspect and maximizing profits perspective, but also does not result in any unintended consequences.  Stamp Duty implications, Land Tax, Superannuation Laws (any legal implications), financing and anticipated Settlement(s) etc. are all considerations that need to be taken into account from the outset.
Once titles are created, it can be costly to change.
Our company has the necessary experience to ensure that you get the best possible outcome for your development.
We will, depending on each situation, guide you to seeking the advice of allied professionals, such as but not limited to:
Professional Private Planners
Your Accountant
Financial Adviser
Lawyer or Conveyancer
Architect or Building Designer
Builder
Development Consultant
Project Manager
Engineer
Real Estate Agent
Valuer
We do not make unrealistic claims that your land division will go through in so many months or pretend that we can do it quicker than some other consultant.  A lot of the process time is under the control of Council or government agencies.  We do however implement strict protocols in our organization that keeps delays to a minimum.  You the client can rest assured that your substantial investment will be managed by the Principal, Rocco Cavallo (licensed surveyor) in conjunction with the Office Manager, Josephine Cavallo.
Professional Developers

Building Companies – Development Consultants – Project Managers, we are there to facilitate a crucial component of your development "the Land Division Process".
We have the necessary qualifications and experience to find innovative and practical outcomes for your developments.
When you the Development Consultant approach our firm on an impending project, you can rest assured that it will be treated with the utmost discretion.  We do not compete with corporate consultants who offer their clients the total package from site acquisition to the build – rather, we aim to be an adjunct of your firm in this highly specialized area.
Community Title Developments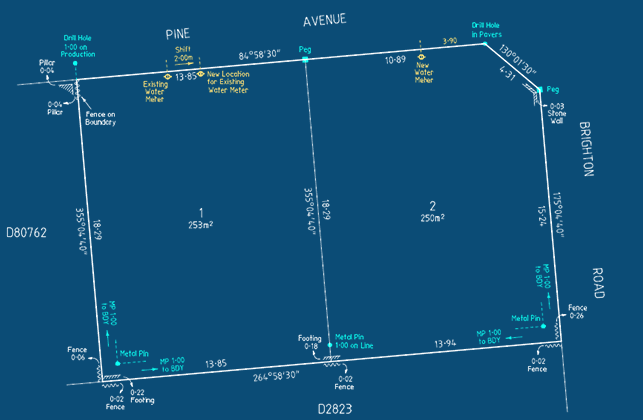 Whilst Cavallo Forest has been involved in several low rise mixed use Community Strata Apartments, the core of our business has always been in smaller community developments ranging from 2 or 3 Lots to mid-sized Community Schemes of around 15 to 20 Lots on average.
Our expertise lies in designing a scheme for the owner / developer that will not only maximise the yield but will also minimize any infrastructure costs, and create an orderly development accommodating a range of building options that will satisfy council and the buying market.
Major Subdivisions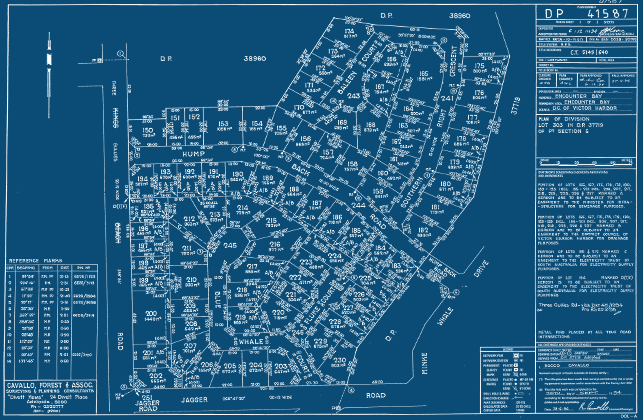 Since forming in 1992 Cavallo Forest have designed and completed subdivisions ranging in size from 10 or 12 Allotments with formation of a Road, to complex Staged Subdivisions up to 300 Allotments.
The vast accumulated knowledge and experience of the two Principal Founders has ensured that Cavallo Forest provide a fast and reliable service, not normally commensurate with a mid-sized firm.